One of Australia's biggest banks has slashed its expectations for economic growth and now predicts two cuts to official interest rates this year.
Westpac has changed its interest rate forecast and now tips the Reserve Bank to deliver a 0.25 percentage point reduction to official interest rates in both August and November. That would trim the Reserve's official cash rate to just 1 per cent.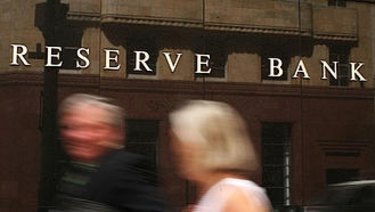 If a 0.25 percentage point cut is passed on by lenders in full it would save a household with a $400,000 mortgage roughly $1000 a year in interest costs.
Westpac has also revised down its GDP growth forecasts for 2019 and 2020 from 2.6 per cent to 2.2 per cent and expects the unemployment rate to start rising in the second half of this year. It also says inflation will remain subdued.
Westpac is the first of the big four banks to call an interest rate cut this year. It had previously forecast rates to remain on hold for an extended period.
A key factor in Westpac's change in outlook is the "likely negative wealth effect associated with falling house prices in Sydney and Melbourne".
Sydney's median house price has fallen by around 10 per cent over the past year and Melbourne's is down by more than 8 per cent in that period.
Westpac also drew attention to a sharp downturn in residential housing construction.
Last year the Reserve Bank said repeatedly that the next move in interest rates was more likely to be up than down.
But earlier this month the Reserve Bank Governor, Philip Lowe, flagged the possibility of a rate cut if the economy proved to be weaker than expected.
"Over the past year, the next-move-is-up scenarios were more likely than the next-move-is-down scenarios," he said.
"Today, the probabilities appear to be more evenly balanced."
Westpac's chief economist, Bill Evans, said the recent change of rhetoric from the Reserve Bank is "profoundly important".
"Our revised growth, inflation and unemployment forecasts now make a convincing case for lower rates," he said.
Westpac now joins a small group of private forecasters who are predicting interest rate cuts this year. That includes AMP's chief economist Dr Shane Oliver who is also forecast Sydney house prices to fall 25 per cent from peak to trough.
The value of the Australian dollar fell by more than half a cent to 71.5 US cents after Westpac revised its interest rate call.
The Reserve Bank's official cash rate has been unchanged at 1.5 per cent since August 2016.
Source: https://www.smh.com.au/business/the-economy/westpac-tips-two-interest-rate-cuts-this-year-as-economy-slows-20190221-p50zdd.html
Subscribe today
Keep on top of the latest Property news and updates by signing up for our newsletter here.
Never miss out on anything again- we will compile all the stories you need to know.