Real estate developments near rail projects will reach at least $28 billion over the next decade in Australia, according to new research.
While Australians have an affinity for cars, with 6.5 million people commuting to work in them, the growth in rail transport has increased by more than 100 per cent in a quarter of a century, a CBRE report has found. It also found the average commute distance had increased to 16 kilometres.
Report author and CBRE head of research Bradley Speers said rail infrastructure was only set to grow and, with it, billions of dollars of neighbouring property development in the pipeline.
"Significant rail projects are underway in all capital cities … having that level of activity concurrently hasn't been there," Mr Speers said. "The reason that is occurring is that the population started accelerating 13 years ago and the infrastructure has had to catch up."
The authors argued that amenities and housing within accessible distance, or 800 metres, of transport routes should be built in order to maintain liveability standards for residents commuting to employment hubs.
It listed several rail projects that will improve commuting conditions, and in some cases decentralise the country's larger economies into an interconnected network of "satellite cities".
It also estimated real estate development projects within railway station suburbs based on the known proposed and committed developments, but future announcements could see current figures rise significantly.
NSW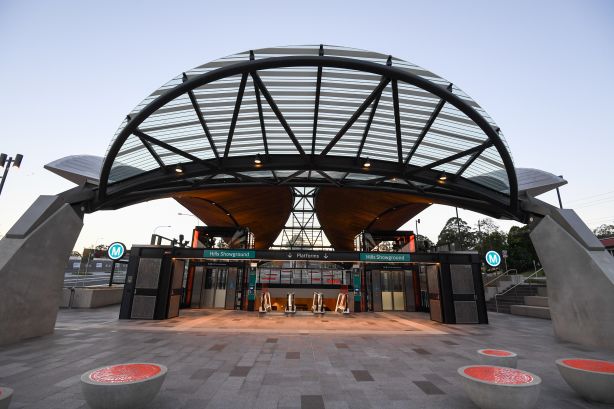 Sydney Metro Rail
This initiative includes the north-west and city and south-west projects, which will deliver 66 kilometres of new rail through the upgrade of 16 stations and the creation of 15 new stations.
The report forecast $1.4 billion of suburban development would flow every year for the next decade because of this rail project, with 15 per cent of these developments confirmed.
CBD to Parramatta
The proposed CBD to Parramatta link will provide an additional rail link to the two CBDs detailed in the Greater Sydney Commission's three cities plan.
Construction is expected to start by the end of 2020 and is expected to create 113,000 jobs over 20 years.
Possible metro station locations included Westmead, North Strathfield, the Bays Precinct and Rydalamere, CBRE said.
Mr Speers said the amount of property development as a by-product of the rail project would balloon in years to come.
"The Sydney Metro West is such early days that we don't even know the specific locations of those new stations. There's no development applications [yet] so there's plenty of upside," he said.
He said the new train line encouraged development because "it's allowing access to effectively new areas of suburbs that have been previously underdeveloped".
Victoria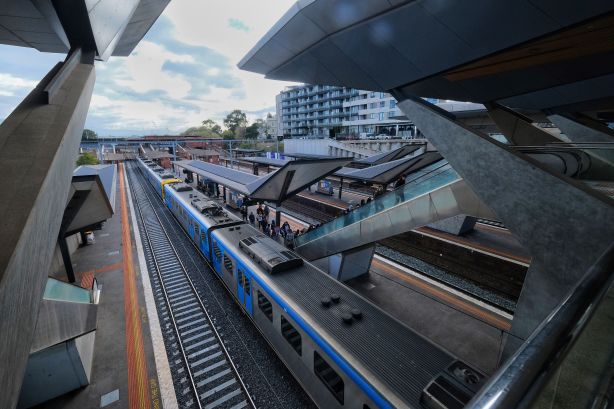 Melbourne Metro Tunnel
This project will establish five new stations across the CBD, St Kilda Road, North Melbourne and Parkville areas.
Once the project was finished by the end of 2025, the report forecast $707 million of surrounding development pipeline would flow through every year for the following 10 years, with 15 per cent of these developments confirmed, CBRE said.
The Arden precinct, which has seen growth in recent years, is expected to gain significant commercial and retail development.
"The Arden-North Melbourne precinct will deliver plenty of opportunities to developers because of the size [almost 50 hectares] of the proposed redevelopment area," Mr Speers said.
"Population around the proposed station is expected to increase by 5000, and thus upwards of 2000 dwellings would be required to cater for that population growth. Additionally, there will be developments for commercial uses."
Queensland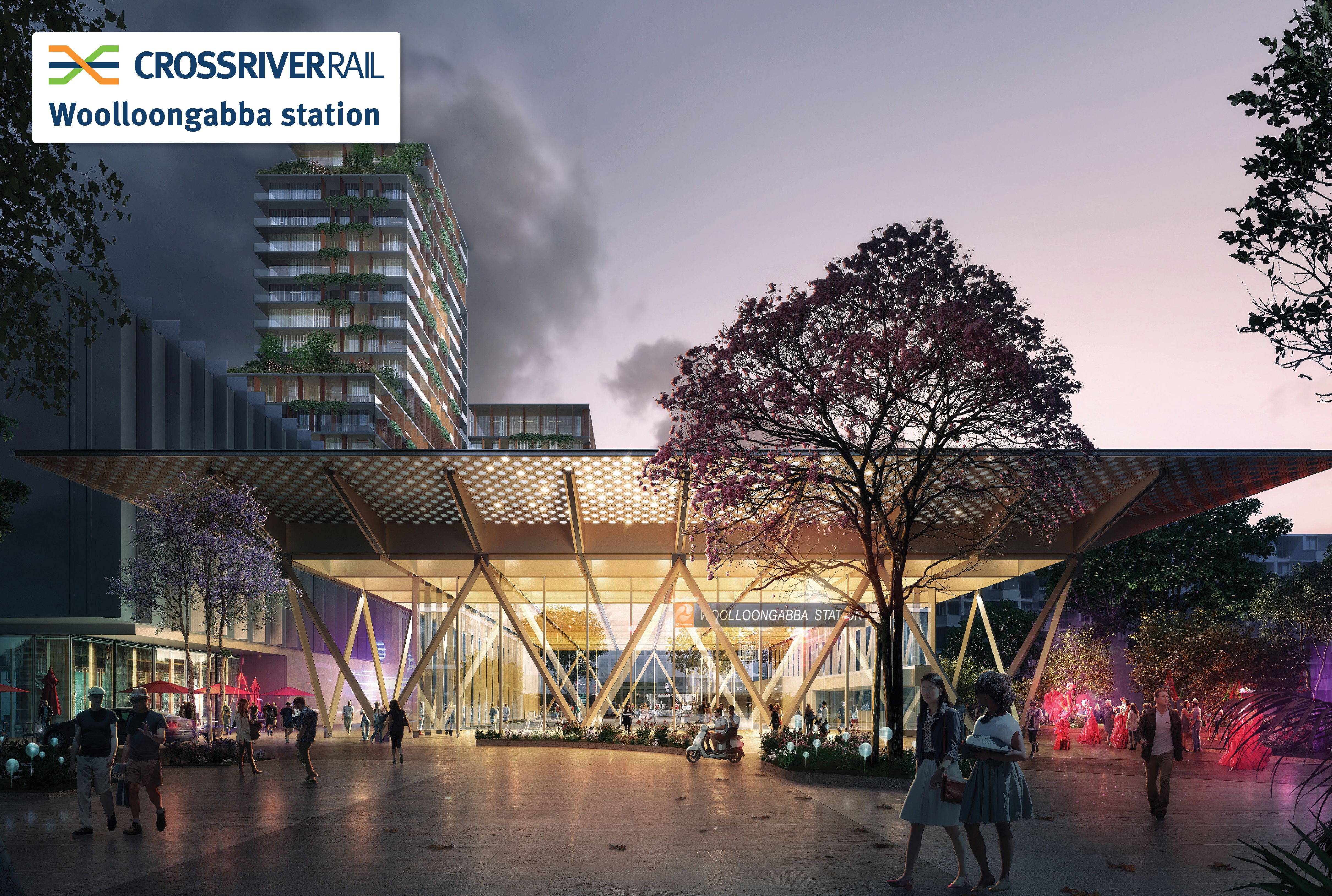 Brisbane Cross River Rail
This project will be integrated with the city's extensive bus system, creating new stations at major commercial, retail and entertainment precincts. It is under construction and is expected to be operational in 2024.
CBRE said corresponding property development would be delivered over the next decade with an estimated cost of $268 million annually.
Mr Speers said the rail project would encourage redevelopment or regentrification in the areas it passed through.
"It's going through established suburbs or areas. There's nothing greenfield about it but it basically removes stock that might be getting old and redeveloping it with newer stock," he said. "Typically, you get higher densities of your residential land use and that adds more value to development cots and the value of what you're building."
Western Australia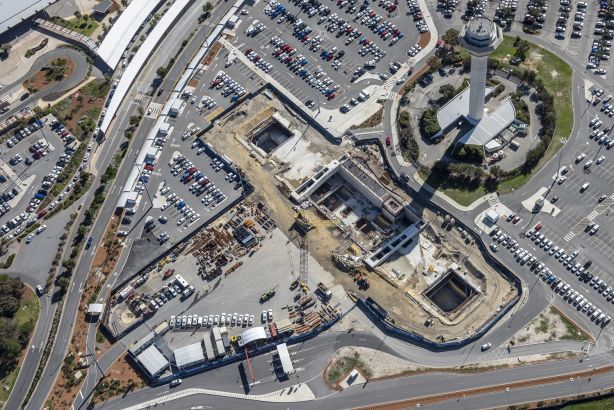 Perth Metronet
This is a nine-stage rail extension project planned to connect outer-ring suburbs that are undergoing greenfield development to the CBD. It will be integrated with the city's extensive bus system, creating five new stations.
The Metronet has construction funding from the state budget until mid-2025.
CBRE said corresponding property development would be delivered over the next decade with an estimated cost of $66 million annually.
Mr Speers said the project was multi-faceted and would cater for Perth's urban sprawl.
Source: https://www.domain.com.au/news/real-estate-development-near-rail-projects-will-be-more-than-28-billion-by-2029-cbre-report-845360/?fbclid=IwAR0KiYE9FlWFGsMx7OkKIvzFahQjHLWEetd13gI-GNNYLRzDo3rrH3xelfg
Subscribe today
Keep on top of the latest Property news and updates by signing up for our newsletter here.
Never miss out on anything again- we will compile all the stories you need to know.