Demand has surged for commercial properties on the fringe of Sydney's CBD as private investors eye their potential to add value to existing older buildings while awaiting profitable redevelopment, industry insiders say.
Intense competition for assets within the Sydney CBD has pushed private investors into surrounding fringe suburbs such as Surry Hills, Redfern and Chippendale.
JLL's director of sales and investments, Gordon McFadyen, said while diversified cash flow was important, private investors also wanted a combination of capital growth and planning control changes that were favourable to future redevelopment.
"There's the expectation from private capital that when they buy a building, as the city grows and as Sydney gets denser, planning controls change, and there's greater uplift in the land values," he said.
"If you're holding something on a yield, there's a low-interest environment [now], and there's potentially that 10-year horizon where planning controls can change, someone could amalgamate it.
"[There's a possibility] when you exit the property that somebody will pay you the development value for the land as opposed to the cash flow, so there's a twist to it."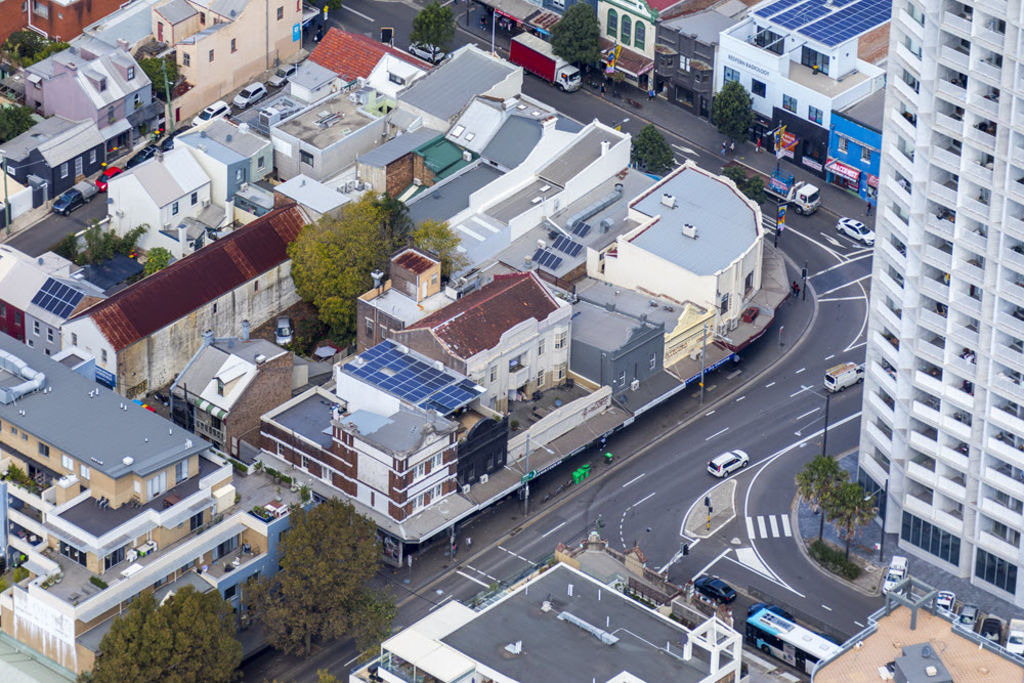 Mr McFadyen noted that a variety of factors were playing out in the Sydney CBD fringe market, which was making the area more desirable, including capitalisation rate compression caused by the lack of stock, building withdrawals and the forthcoming light rail.
"Investors want to have a piece of that," he said.
"Typically, the CBD fringe is attracting high-net-worth private capital; they're comfortable with paying what would be perceived as a premium for it because they believe in it."
Mr McFadyen said for property owners looking to realise "probably what will be the strongest capital gain from the property", now is the time to sell.
"RBA has held rates [at the September meeting] but [they] will be further cut, there's a lack of supply in the market. I think the pent-up demand is there so it could press yields and continue to increase pricing in the CBD fringe market."
Transaction activity in the Sydney fringe market has been strong, with JLL research showing $560 million worth of deals in the area in 2018, compared with the 10-year average of $352.6 million.
Confidence in student accommodation
In August Mr McFadyen, along with Dylan McEvoy, sold the former London Tavern, at 105 Regent Street, Redfern, for $5.28 million on a 5 per cent yield.
Mr McFadyen attributed the popularity of the property, which received 240 inquiries, to the Redfern location, proximity to the train station and strong investor sentiment towards the build-to-rent and co-living subsectors.
"[Even though] it's not build-to-rent, it's essentially a boarding house slash commercial," he said.
While the building is not exclusively for students, all the tenants are students due to the area's demographic.
"You've got student accommodation across the road, but that's full from what I understand. There's a huge demand for student accommodation."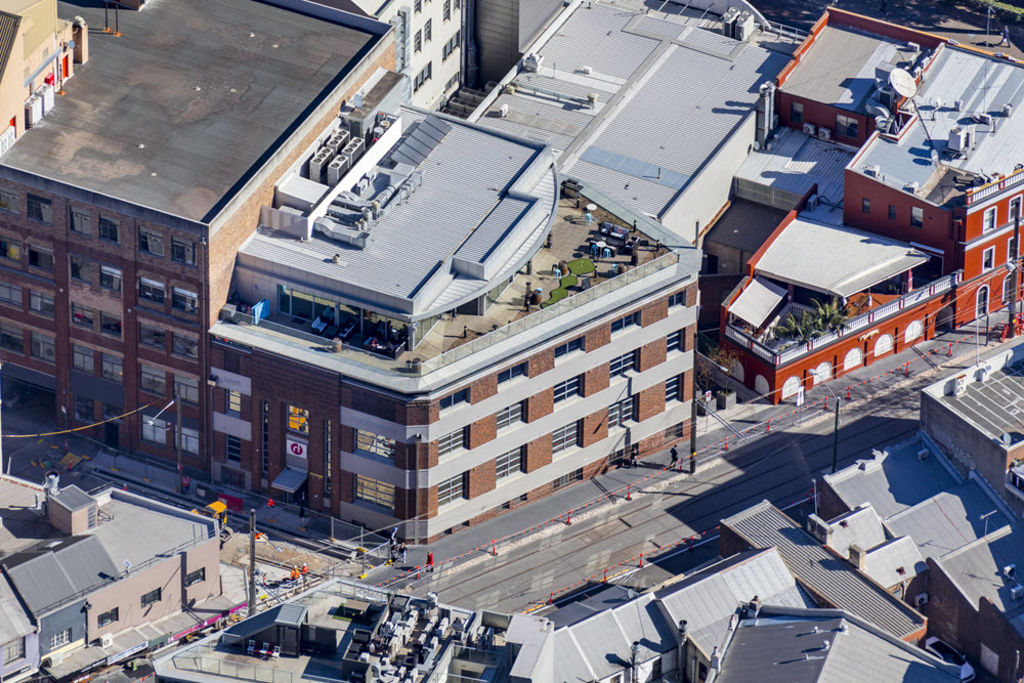 The new owner will continue to run it as student accommodation and co-living but will modernise the facilities.
"It's a younger buyer who is obviously in touch with the student market and will look to improve the offering to increase the room rates," Mr McFadyen said.
The property's current net passing income is about $270,000.
Fringe vs CBD market
CBRE's associate director Gemma Isgro said Sydney's city fringe held more "emotional value" for buyers than the CBD, and investors considered such properties "trophy buys".
"The CBD is typically owned by larger institutions and syndicates, where privates often feel they cannot compete, whereas you will find almost all of the commercial assets in Sydney's city fringe are owned by private individuals and have been held within the same ownership for many years," she said.
Ms Isgro added that commercial properties in Sydney's city fringe were more flexible than assets in the CBD in terms of planning controls and allowed broader value-add or divestment options.
"Most of Sydney's city fringe is zoned B4 mixed-use, which allows for residential, commercial, accommodation, retail, hospitality or a mix. In Sydney's CBD, the zoning is mainly B8 metropolitan centre, which encourages office," she said.
"If the office market slows, the assets are harder to re-position. In Sydney's city fringe, the assets are more agile, allowing you to adapt to changes in the market as they happen."
Ms Isgro sold a four-storey office building at 1-9 Buckingham Street, Surry Hills, for $33.5 million, on a net yield of 4.5 per cent in mid-August with co-agents Nicholas Heaton and Nick Wheatley.
A private Chinese investor acquired the fully tenanted property, which generates an annual net income of $1.5 million, and will hold it as a passive investment.
Shift from residential to commercial
Ms Isgro said the biggest trend in the city fringe market in 2019 was the transition of buyer attention from sites for residential to commercial uses.
"In the residential boom around 2014, almost all of the under-developed buildings and parcels of land in Sydney's city fringe would be purchased by residential developers," she said.
"Commercial rents have come a long way in the last six to 12 months, where we are seeing rents achieved around $950 to $1000 a square metre net for office.
"This rental movement in the fringe is a direct result of what is happening in the immediate CBD core where we are witnessing record low vacancy rates."
The fringe market's office vacancy is 2.8 per cent, compared with the CBD's 4.1 per cent, according to the latest figures from Knight Frank.
Ms Isgro noted that the Sydney light rail was expected to have an impact on residential and commercial markets.
"I believe the trend for commercial will continue into 2020; however, I'm certain the desire for residential will come back into equal stead once infrastructure projects are complete."
Source: https://www.commercialrealestate.com.au/news/investors-clamouring-for-sydney-fringe-properties-877049/
Subscribe today
Keep on top of the latest Property news and updates by signing up for our newsletter here.
Never miss out on anything again- we will compile all the stories you need to know.