The recent weekend has seen the lowest clearance rate across the combined capital cities since mid-August
There were 1,324 homes taken to auction across the combined capital cities this week, slightly up on the previous week when 1,278 auctions were held, according to market analyst, CoreLogic.
While there has been an increase in houses taken to auction from last week, preliminary results show a dive in the clearance rate.
At a glance:
•    1,324 homes went to auction across the capital cities
•    Final clearance rate of below 70 per cent per cent for last week
•    This time last year 1,817 auctions were held with 49.5 per cent clearance rate
As the remaining results are collected, it's likely that the final clearance rate will revise below 70 per cent for the first time since mid-August.
This is down from last week's final clearance rate of 71 per cent.
This time last  year 1,817 auctions were held across Australia's capital cities,however, there was a significantly lower clearance rate at 49.5 per cent.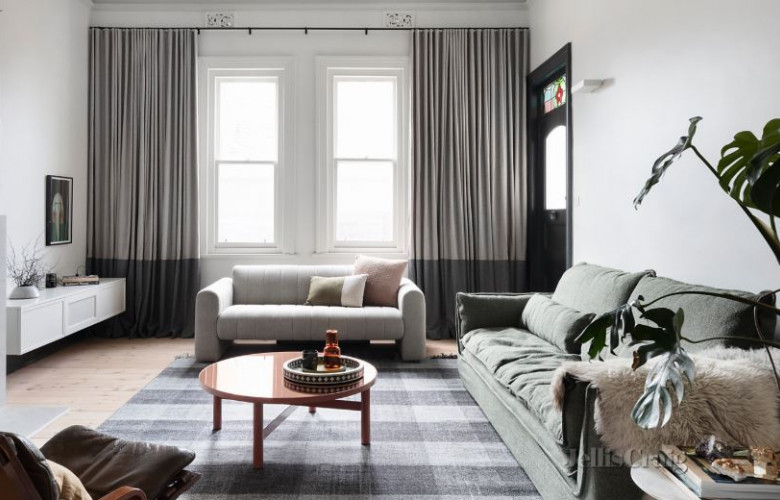 9 Bayview St, Northcote was sold at auction for $3,500,050 by Jellis Craig, Northcote             Photo: Luxury List
Melbourne 
Melbourne was host to 777 auctions this week, returning a preliminary clearance rate of 73.8 per cent. In comparison, last week saw just 107 homes taken to auction over what was the AFL grand final week, returning a final clearance rate of 80.2 per cent. Over the same week last year, a clearance rate of 51.8 per cent was recorded across 904 auctions.
REIV CEO Gil King said out of the suburbs with a 100 per cent clearance rate last week, most properties (seven) were sold in St Kilda East, followed by Balaclava, Box Hill North and Roxburgh Park with five homes sold under the hammer each.
"Regional Victoria had a higher clearance rate of 77 per cent compared to Metro Melbourne (75 per cent), led by Belmont, selling all four of auctions listed," said Mr Duncan.
"Inner Northern suburbs of Melbourne had an overall clearance rate of 80 per cent, higher than the Victoria-wide clearance rate for the week of 75 per cent.
"Coburg led the pack with seven out of eight auction properties sold."
Sydney 
With the NRL grand final on this weekend, auction volumes across Sydney dropped with just 316 homes taken to auction across the city. Preliminary results show a clearance rate of 79.8 per cent across the 233 results collected so far. Over the previous week, final results show 74.5 per cent of the 950 auctions were successful making it the busiest week the city has seen since November last year. One year ago, 611 auctions were held across Sydney returning a final clearance rate of 46.1 per cent.
Brisbane
While the northern capital saw an increase in the number of homes at auction, clearance rates were at 37.3 per cent.
Justin Nickerson of Apollo Auctions said the overall clearance rate for South East Queensland was 62.6 per cent.
"South East Queensland had a strong weekend, bouncing back to a clearance rate well in excess of 50 per cent," said Mr Nickerson.
"Also positive was the growth in average registered bidders, which was slightly offset by a dip in the active bidding percentage."
The average number of registed bidders, according to Apollo Auctions was 3 with active bidding reaching 55.6%.
Mr Nickerson said attendance was strong as spectators made the most of the long weekend sunshine.
Other markets
Across the smaller auction markets, Adelaide and Canberra saw lower auction volumes week-on-week while Perth saw an increase in the number of homes taken to auction over the week. There were no auctions recorded in Tasmania this week.
Source: https://www.therealestateconversation.com.au/news/2019/10/07/lowest-auction-clearance-rates-since-mid-august/1570412351
Subscribe today
Keep on top of the latest Property news and updates by signing up for our newsletter here.
Never miss out on anything again- we will compile all the stories you need to know.